Be Different - Be Active - NAAIM Shows You How
SEE WHAT MEMBERS ARE SAYING ABOUT NAAIM
At NAAIM, you won't find investment managers who create static portfolios, park their clients' money and move on, checking back only to collect their fees. What you will find are innovators. Managers who don't believe that just because the market drops, their clients' portfolios are justified in doing the same. Advisers who look for new answers, better ways to invest their clients' assets and better ways to manage their businesses.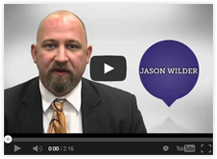 NAAIM Speaks
Traders Have Seen This Movie Before…
Twice in the last two days, it looked like the bears were finally going to break through. Twice in… [ Read More ]
As the debt bubble steps forward, we search for signs of inflation and deflation. Some growth and inflation is apparent… [ Read More ]
Alibaba, Facebook and Twitter, Oh My!
"Hot" IPOs like Alibaba, Twitter and Facebook are usually very emotional, much anticipated and huge financial media events.  As I… [ Read More ]
Read More
Upcoming Events
Thursday, October 2 from 4:30 pm – 6:30 pm Central Time, Dallas Metro Area Location is TBD – will be… [ Read More ]
Join NAAIM and Active Investment Managers from around the country for the best Peer-to-Peer Networking in the business at the… [ Read More ]
View Calendar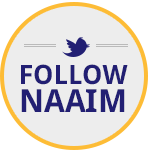 Naaim Tweets
Twitter: naaim_official
RT @djwizmo: @NAAIM_Official "How do you anticipate the unexpected in the markets?" New issue Proactive Advisor Magazine http://t.co/0QVRRe…

NAAIM members! Don't forget that you have exclusive content available to you on the NAAIM Indicator Wall. On the website under Membership

NAAIM Chairman Dave Moenning @StateDave discusses two indicators on NAAIM Speaks on the NAAIM homepage.
Follow US