Be Different - Be Active - NAAIM Shows You How
SEE WHAT MEMBERS ARE SAYING ABOUT NAAIM
At NAAIM, you won't find investment managers who create static portfolios, park their clients' money and move on, checking back only to collect their fees. What you will find are innovators. Managers who don't believe that just because the market drops, their clients' portfolios are justified in doing the same. Advisers who look for new answers, better ways to invest their clients' assets and better ways to manage their businesses.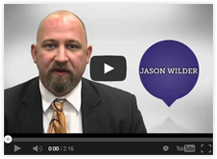 NAAIM Speaks
A House of Cards – Looking Ahead to the Year When Interest Rates Will Finally Rise
"Unselfish acts are the real miracles out of which all the reported miracles grow." – Ralph Waldo Emerson Have you… [ Read More ]
Over the past few weeks as stocks declined I remained firm in my forecast that Santa Claus would pay the… [ Read More ]
Everything is Fixed Now, Right?
C'est la vie. Another dip in the stock market has been followed by another violent "V" bottom. One minute… [ Read More ]
Read More
Upcoming Events
NAAIM  Half-Day Regional Workshop in San Francisco, CA REGISTER ONLINE NOW OR  Print and Fax/EMail the San Francisco Workshop Registration Form Tuesday, January… [ Read More ]
Uncommon Knowledge® is the nation's preeminent conference for the Active Investment Manager. With a wide variety of speakers and panelists,… [ Read More ]
View Calendar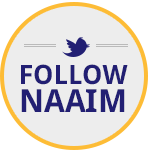 Naaim Tweets
Follow US