Be Different - Be Active - NAAIM Shows You How
SEE WHAT MEMBERS ARE SAYING ABOUT NAAIM
At NAAIM, you won't find investment managers who create static portfolios, park their clients' money and move on, checking back only to collect their fees. What you will find are innovators. Managers who don't believe that just because the market drops, their clients' portfolios are justified in doing the same. Advisers who look for new answers, better ways to invest their clients' assets and better ways to manage their businesses.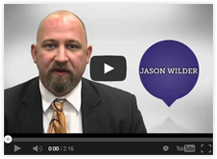 NAAIM Speaks
Shark Tank 2014 – Need distribution for your Money Management Strategies?
It's Back!  NAAIM Shark Tank returns to Outlook 2014! Do you have a strategy, model or signal that you would… [ Read More ]
Why is Labor Force Participation Rate the Lowest in 36 Years?
Last Friday's unemployment report for August was significantly weaker than expected. While the headline unemployment rate dipped back to 6.1%… [ Read More ]
Over the past few weeks I have written that stocks seem "tired" or "in need of a pullback or consolidation."… [ Read More ]
Read More
Upcoming Events
Join NAAIM and Active Investment Managers from around the country for the best Peer-to-Peer Networking in the business at the… [ Read More ]
View Calendar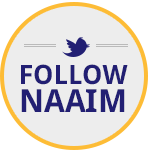 Naaim Tweets
Twitter: naaim_official
Regional meeting tomorrow in Toledo/Perrysburg/NW Ohio.Tues 9/16 from 10-3 at the Toledo Public Library. Visit the website for details

RT @StateDave: Here's my take on this week's @NAAIM_Official Exposure Index: http://t.co/72Vzhsb8vQ
RT @djwizmo: @NAAIM_Official "The Perils of Predictions" new issue Proactive Advisor Magazine -http://t.co/vJOgZ97JV8 …
Follow US