Be Different - Be Active - NAAIM Shows You How
SEE WHAT MEMBERS ARE SAYING ABOUT NAAIM
At NAAIM, you won't find investment managers who create static portfolios, park their clients' money and move on, checking back only to collect their fees. What you will find are innovators. Managers who don't believe that just because the market drops, their clients' portfolios are justified in doing the same. Advisers who look for new answers, better ways to invest their clients' assets and better ways to manage their businesses.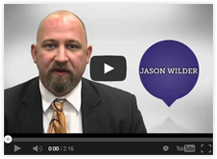 NAAIM Speaks
NAAIM Member Ben Warwick Publishes Article Featuring NAAIM Members in Investment Advisor Magazine and Website
In his Investment Advisor article, NAAIM member Ben Warwick argues that a buy and hold philosophy may not be the… [ Read More ]
2015 NAAIM Shark Tank Winner John McClure of ProfitScore Beats the Competition at Uncommon Knowledge Conference
Littleton, CO – May 22, 2015 – During the 2015 Uncommon Knowledge conference in Newport Beach, CA last week, the… [ Read More ]
Will The 15th Time Be The Charm?
Well, here we go again. Once again, the S&P 500 finished at what amounted to a fractional new all-time high… [ Read More ]
Read More
Upcoming Events
Presented by Douglas C. Mangini, J.D., Guggenheim Investments Senior Managing Director, Head of Intermediary Distribution Sponsored by NAAIM in association… [ Read More ]
View Calendar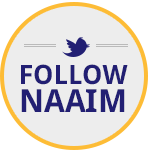 Naaim Tweets
2015 Uncommon Knowledge presentations now available in the Member Community. Member login required
Follow US