Be Different - Be Active - NAAIM Shows You How
SEE WHAT MEMBERS ARE SAYING ABOUT NAAIM
At NAAIM, you won't find investment managers who create static portfolios, park their clients' money and move on, checking back only to collect their fees. What you will find are innovators. Managers who don't believe that just because the market drops, their clients' portfolios are justified in doing the same. Advisers who look for new answers, better ways to invest their clients' assets and better ways to manage their businesses.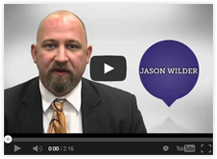 NAAIM Speaks
A Dangerous Knowledge Gap The Investment View From Prescott, Arizona Over my 27 years in the business, I've learned that… [ Read More ]
Is It 'Time' For a Major Correction?
As I have stated a time or two hundred, the real key to long-term success in the stock market is… [ Read More ]
Trade Signals: Seasonal Tendencies
I was pretty aggressive with my call to hedge in last week's Trade Signals (What Was I Thinking).  That view… [ Read More ]
Read More
Upcoming Events
Register for NAAIM Uncommon Knowledge 2014 Reserve your room at the NAAIM Group rate: Hyatt Regency Pier Sixty Six  Sunday,… [ Read More ]
This new and unique session is part of the 2014 Uncommon Knowledge conference. Participants will be presenting a strategy, model… [ Read More ]
Members and Non Members are invited to attend the NW OhioToledo/Perrysburg Regional Meeting, Tuesday – May 20, 2014 Agenda: 10:00… [ Read More ]
View Calendar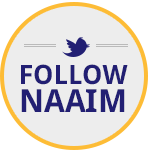 Naaim Tweets
Follow US