Be Different - Be Active - NAAIM Shows You How
SEE WHAT MEMBERS ARE SAYING ABOUT NAAIM
At NAAIM, you won't find investment managers who create static portfolios, park their clients' money and move on, checking back only to collect their fees. What you will find are innovators. Managers who don't believe that just because the market drops, their clients' portfolios are justified in doing the same. Advisers who look for new answers, better ways to invest their clients' assets and better ways to manage their businesses.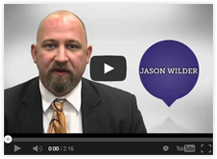 NAAIM Speaks
Missed the Best Day of the Market? You probably missed the Worst Day too
According to the annual Best Days/Worst Days study released by NAAIM member Will Hepburn of Hepburn Capital, it is likely… [ Read More ]
Are Stocks Overvalued (And Does It Matter)?
The major stock market indices have been moving in a volatile, back-and-forth, up-and-down fashion for three and one-half months now…. [ Read More ]
Investors Behaving Badly, But…
"The secret to my success is that I buy when everyone else is selling and I sell when everyone else… [ Read More ]
Read More
Upcoming Events
NAAIM  Half-Day Regional Workshop in San Diego, CA REGISTER ONLINE NOW OR  Print and Fax/EMail the NAAIM 2015 Workshop Registration Form Thursday, April… [ Read More ]
Uncommon Knowledge® is the nation's preeminent conference for the Active Investment Manager. With a wide variety of speakers and panelists,… [ Read More ]
View Calendar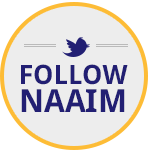 Naaim Tweets
Follow US