Be Different - Be Active - NAAIM Shows You How
SEE WHAT MEMBERS ARE SAYING ABOUT NAAIM
At NAAIM, you won't find investment managers who create static portfolios, park their clients' money and move on, checking back only to collect their fees. What you will find are innovators. Managers who don't believe that just because the market drops, their clients' portfolios are justified in doing the same. Advisers who look for new answers, better ways to invest their clients' assets and better ways to manage their businesses.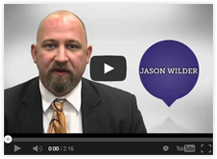 NAAIM Speaks
The Bears Can't Be Too Happy Right About Now
As a card-carrying member of the glass-is-at-least-half-full stock market club , I will have to admit that my bias is… [ Read More ]
Are The Bears Coming Out of Hibernation?
Stocks open Thursday with the largest down opening in some time due to Portuguese bank problems, slowing Eurozone concerns and… [ Read More ]
I was in Denver this week presenting at a large investor forum. I shared with the audience two valuation charts… [ Read More ]
Read More
Upcoming Events
Members and Non Members are invited to attend the NW Ohio /Toledo/Perrysburg –  NAAIM Regional Meeting, Tuesday – September 16,… [ Read More ]
Join NAAIM and Active Investment Managers from around the country for the best Peer-to-Peer Networking in the business at the… [ Read More ]
View Calendar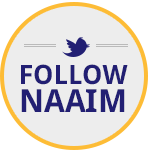 Naaim Tweets
Follow US