Be Different - Be Active - NAAIM Shows You How
SEE WHAT MEMBERS ARE SAYING ABOUT NAAIM
At NAAIM, you won't find investment managers who create static portfolios, park their clients' money and move on, checking back only to collect their fees. What you will find are innovators. Managers who don't believe that just because the market drops, their clients' portfolios are justified in doing the same. Advisers who look for new answers, better ways to invest their clients' assets and better ways to manage their businesses.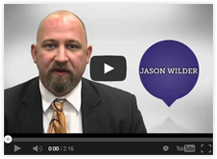 NAAIM Speaks
Michael Gayed: Doubling Down on a Summer Correction
In a post on Marketwatch.com, 2015 NAAIM Wagner Award winner Michael Gayed discusses the odds of a summer correction. "Markets… [ Read More ]
Stocks Are Crashing in Shanghai
From Sierra Mutual Funds: The major U.S. stock indices gapped sharply lower at yesterdays opening, with the S&P 500 opening… [ Read More ]
Does Greece Need Adult Supervision?
Shared by David Wright and Sierra Mutual Funds: Does Greece Need Adult Supervision? Events on Saturday in Europe, regarding the… [ Read More ]
Read More
Upcoming Events
Thursday, September 10, 2015  from 9:00 am – 1:30 pm Eastern Time NAAIM  Half-Day Regional Workshop in Bethesda, MD REGISTER ONLINE NOW OR  Print… [ Read More ]
Thursday, October 1, 2015  from 9:00 am – 1:30 pm Eastern Time NAAIM  Half-Day Regional Workshop in Philadelphia, PA REGISTER ONLINE NOW OR  Print… [ Read More ]
NAAIM's annual FALL conference Outlook 2015 will be held November 1-3, 2015 at the DFW Airport Marriott Registration and hotel links… [ Read More ]
View Calendar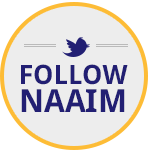 Naaim Tweets
More NAAIM Workshops Coming this Fall! Sept 10- Wash DC and Oct.1 - Philadephia t.co/sjApxNfGvi
NAAIM Outlook is happening Nov 2-3 in the Dallas/FW area. Peer to Peer Networking at its best! Find out more t.co/0QZliRQxXx
Follow US