Be Different - Be Active - NAAIM Shows You How
SEE WHAT MEMBERS ARE SAYING ABOUT NAAIM
At NAAIM, you won't find investment managers who create static portfolios, park their clients' money and move on, checking back only to collect their fees. What you will find are innovators. Managers who don't believe that just because the market drops, their clients' portfolios are justified in doing the same. Advisers who look for new answers, better ways to invest their clients' assets and better ways to manage their businesses.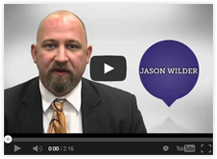 NAAIM Speaks
In Case You've Forgotten, It Doesn't Pay To…
The bulls (or perhaps more accurately, the bull algos) put on quite a show again on Tuesday. For the… [ Read More ]
Stay Wary, Alert and Very, Very Nimble.
"We're in a period with many daily (often hourly) points that represent pixels in the market's picture. The short-run trends… [ Read More ]
This Time The Worries Are Fundamental
Wow, what a week/month it has been so far. Students of market history know that October has a reputation for… [ Read More ]
Read More
Upcoming Events
Active Manager Showcase Shark Tank Auditions and a special presentation by John Mauldin Publisher of Thoughts from The Frontline While… [ Read More ]
Join NAAIM and Active Investment Managers from around the country for the best Peer-to-Peer Networking in the business at the… [ Read More ]
View Calendar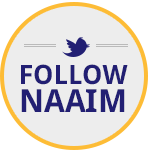 Naaim Tweets
Follow US