Sponsor Listing
Platinum Sponsors
Direxion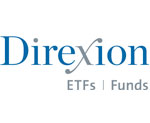 Direxion builds products for investors who want more than the status quo. Our index-based products deliver directional options, magnified exposure, and long-term, rules-based strategies. Founded in 1997, the company has approximately $30.8 billion in assets under management as of December 31, 2021.
Direxion has 4 offices in the U.S. and Hong Kong.
Direxion specializes in providing decisive investors with solutions that deliver the flexibility to position portfolios opportunistically.
Our Leveraged and Inverse ETFs provide opportunities for traders to:
Magnify short term perspectives with daily 3X and 2X leverage
Utilize bull and bear funds for both sides of the trade
Trade through rapidly changing markets
Our Strategic & Thematic ETFs help buy-and-hold investors achieve long-term outperformance when compared to passive indexes, while seeking more specific objectives such as:
Higher income
Enhanced diversification
Reduced volatility
Excess returns, and more
A Broad Array of Non-Traditional ETFs and Mutual Funds
Since 1997, Direxion has been offering non-traditional investments to accommodate various market cycles.
For financial advisors, individual investors, institutions, and active traders, Direxion specializes in providing solutions that deliver:
A means toward seeking broader diversification, dampened volatility and income or excess returns
Efficient access to non-correlated asset classes and strategies
Flexibility to position portfolios opportunistically for near- and long-term market trends
Liquid, cost effective access to sophisticated strategies
Our role is to complement your core investment strategies, not to replace them. Our funds allow you to seek opportunities in all market conditions offering fresh solutions to challenge old standards.
At Direxion, we are focused on your success. We continuously strive to provide you with the innovative products, consistent performance, and on-the-ground support to help you to take advantage of opportunities, execute your strategies, deliver for your clients, and grow your business—regardless of market conditions.
CLICK HERE to find out more about Direxion.
Guggenheim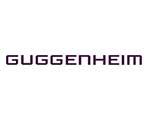 For more than 25 years, investors have relied on Rydex funds to help them express their market conviction using beta allocations. Our proven expertise in benchmark replication (or beta exposure) includes sector strategies and broad market benchmarks, as well as lever­aged and inverse exposure. Investors seeking to include specific market exposures in their portfolios can access dozens of strategies from Rydex, each following a specific benchmark. We built these strategies specifically to help investors meet a range of needs—from establishing the core of a portfolio to adding tactical allocations to rounding out portfolio diversification.
To find out more about Guggenheim's Rydex Mutual Funds CLICK HERE 
CEROS | Advisors Preferred, LLC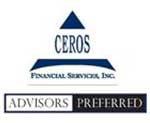 Ceros Financial Services, Inc. is a full-service brokerage platform and outsourced trading desk to investment management firms. RIAs and hybrid advisors rely on Ceros for flexible, powerful and comprehensive back office systems and services. Ceros takes an active, consultative approach to helping advisors grow their businesses, offering direct access to trade stocks, bonds, options, ETFs, equity, commodities and futures trading. At Ceros, our sole focus is on making our clients' businesses run as successfully as possible. We're a dedicated, highly skilled group of professionals who have been involved in the RIA custody business for many years. Because our focus is on serving the needs of investment advisors and fund managers, we are able to do so with a minimum of distraction, conflict of interest or bureaucracy.
A sister company to Ceros Financial Services – Advisors Preferred, LLC acts as the named advisor for mutual funds. Advisors are recognizing the value in outsourcing the compliance, regulatory, and trading responsibilities of running a mutual fund so that they can concentrate on just the money management in a sub-advisory role. For over a decade, Ceros has provided trading services for advisor-run mutual funds. Now, between Ceros and Advisors Preferred, we can help all types of advisors who manage mutual funds.
CLICK HERE To Learn More About Advisors Preferred, LLC
Gold Sponsors
Silver Sponsors
Innovation Sponsors