Active Investing Strategy Competition 2021

Each year, the National Association of Active Investment Managers hosts competitions to seek out the best actively managed investment strategies. The competition was launched in 2013 to provide an opportunity for managers to showcase their active investment strategies, models, and signals and to provide membership with opportunities to develop relationships with other active managers.
---

NAAIM Announces Winners of the 2021 Active Investing Strategy Competition
Littleton, Colorado – July 13, 2021 – The National Association of Active Investment Managers (NAAIM) is proud to recognize James H. Lee of StratFI and Vivek Verma of American Alpha Partners LLC as 2021 winners of the NAAIM Active Investing Strategy Competition.
The 2021 competition was held in in two phases, an online preliminary qualifying round with the panel of competition judges, and a final round of presentations by the six finalists to a live virtual audience. The six finalists had nine minutes to present their strategy followed by 15 minutes of questions from the judges and audience. A panel of judges and audience ratings determined the winning strategies.
James Lee of StratFI took first place for the Equity-Focus Strategies category. Lee's StratFI Caffeinated Market Timing model applying various calendar and historical cyclical effects was unique in concept while demonstrating strong results over a lengthy track record. The strategy combines elements of risk management with tactical leverage, with the goal of being invested when the S&P 500 index has a greater than normal likelihood of generating gains. It stays in cash when the prospects of generating gains are below-average.
First place in the Conservative Blend category was Vivek "Vic" Verma's American Alpha Income (AAI) strategy. Verma's quantitative fixed-income strategy demonstrated a strong multi-faceted process with well-defined risk management components supporting a strong track record while also being timely within the current market environment. The strategy seeks to invest in a diversified portfolio of fixed-income sub-asset classes based on an integrated decision-making model, which relies on economic data and quantitative statistical models. It trades approximately 2-3 times a year, does not take leverage or short sell.
NAAIM's Active Investing Strategy Competition was launched in 2013 to provide NAAIM members with an opportunity to showcase their active investment strategies, models and signals and provide the membership with new ideas in asset management, as well as opportunities to develop beneficial relationships with other active managers. Strategies must have a real-money track record to compete, and presenters have a hard time limit of nine minutes to explain their strategy and its results.
"The task of selecting winners among such a strong pool of competitors was exceedingly difficult," said Dave Moenning, a prior winner and chairman of the 2021 event. "Factors the judges considered included program concept, investment results, risk management techniques, presentation quality, fan favorites, and whether they wished to learn more beyond the admittedly brief nine-minute presentations."
In addition to the winners, this years' finalists included Rob Hanna, Capital Advisors 360 LLC; and Eduardus Christmas with Ivan Indrapermana, Christmas Corporation competing in the Equity Focus category; and Yung Lim, FolioBeyond with Patrick Shaddow, Alerian and S-Network Global Indexes; and Robert Bernstein, RGB Capital Group competing in the Conservative Blend category.
Prior Shark Tank winners have included Richard Paul, Potomac Advisors; David Bush, ALPHATATIVE LLC; Len Fox, Scarecrow Trading; John McClure, ProfitScore Capital Management; Dave Moenning, Heritage Capital Research; Bill Davis, Stance Capital LLC, and John Worthington, Dauble+Worthington Equity Portfolios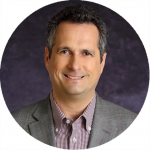 About James H. Lee
James H. Lee, CFA, CMT and CFP® is an award-winning financial advisor with over 30 years of experience and founder of StratFI, a boutique investment advisory firm that focuses on "what happens next." In his latest book, Foresight Investing: A Complete Guide to Finding Your Next Great Trade, he explores opportunities in the emerging technologies of tomorrow, including the internet of things (IoT), augmented reality, cryptocurrencies, automation, artificial intelligence, longevity science, and new sources of energy. He is an active member of the Association of Professional Futurists and holds multiple professional certifications, including CFP®, CFA and CMT. www.stratfi.com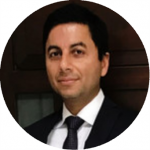 About Vivek "Vic" Verma
Vic Verma is Managing Principal at American Alpha Partners LLC, based in New York. He focuses on a quantitative approach to capital markets and has extensive experience in designing tactical adaptive portfolios, which keep risk-management as their central goal to protect the principal, responding to ever-changing macro environments. American Alpha Advisors LLC, is a multi-family office providing services to ultra-high net worth families and foundations. www.aapfunds.com
Recordings of both competition days can be viewed at:  NAAIM AISC Competition Finals