Outlook Conference
OUTLOOK 2020



Is back for its 7th year as a digital
Conference!
OCTOBER 27, 28 & 29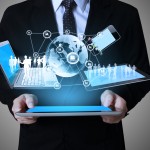 Market forecasts from renowned financial analysts.
Solutions for investment advisory firms in the pandemic warp zone.
Interactive Networking with active management peers.
IDEAS with the potential to drive your advisory practice
to greater success!
Don't let the best 2020 conference for active investment managers happen without you!
Register On-line at:  Outlook 2020 
Registration Fee:  Member: $197.00 | Not-Yet-Member: $297.00
Complete Agenda:  Outlook 2020 Agenda
Sponsorships are Available – Visit: Outlook 2020 Sponsorship Benefits – for more information 
Agenda Highlights – Each day will begin at 11:00 AM EST and adjourn at 4:00 PM EST*.  
Tuesday, October 27
Is It Time to Buy or Bail? – Sam Stovall, Chief Investment Strategist, CFRA Research


Hacker Craft: Preventing the Breach – Robert Krug, Senior Security Architect, Avast

Technology in Your Practice |NAAIM Member Panel

Investment Themes Q4 2020 – Dr. Claus te Wildt, Senior Vice President, Capital Market Strategy, Fidelity Investments

NAAIM Roundtable – topic to be announced
Wednesday, October 28
Nicholas Bohnsack, President & Chief Operating Officer, Head of Portfolio Strategy, Strategas Research Partners

Using Active Management to Navigate 2020 | NAAIM Member Panel

The Benefits of Dyanamic Profit Harvesting (DPH) – Robert Kendall, Managing Director, PortfolioXpert.com

NAAIM Roundtable – topic to be announced
Thursday, October 29
A Tale of Two Tails: The Melt Up and the Bear – Mebane Faber, CEO, Cambria Investments

Scott Webb, Founder, KitchenTraffic, Co.

Raising AUM in a Pandemic | NAAIM Member Panel

How to Successfully Complete a 2020 SEC Exam and Avoid Costly SEC Findings, Client Refunds, and Arbitration/Litigation Proceedings – Thomas Giachetti, Esq., Chairman, Securities Practice Group, Stark & Stark, Attorneys at Law

NAAIM Roundtable – topic to be announced
*Presentation recordings will be available to registered attendees following the conference. CFP CE Credit will be offered to registered attendees.