It's Back!  NAAIM Shark Tank returns to Outlook 2014!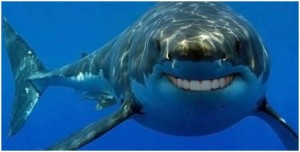 Do you have a strategy, model or signal that you would like to present to companies who are looking for new management strategies and/or managers?
Yes, time will be set aside at Outlook on Monday afternoon, November 10, for NAAIM members and conference attendees to share their strategies with one another during NAAIM Shark Tank.
While the format of Shark Tank will be similar to that held at UK in May, this Shark Tank will be held as a preliminary event.  Selected "winners" of the Outlook Shark Tank in November will be invited to present their strategy at Uncommon Knowledge in 2015, where they will have the opportunity to gain even more exposure to distributors and peers!
Membership is not required if you would like to apply to present your strategy at Outlook 2014.  The opportunity to present, however, will be limited to Outlook conference attendees.
To be considered to participate in the preliminary round of Shark Tank, complete the online application:
To apply, complete the 2014 preliminary Shark Tank Application.
DEADLINE to submit this application is September 29, 2014
For more information on Shark Tank or the Outlook Conference, call NAAIM at 888.261.0787.