NAAIM Speaks is bi-monthly newsletter containing market insights and analysis from NAAIM member firms. "Speaks" is designed to provide a plethora of market analysis, indicators, some occasional humor, as well as a summary of NAAIM's proprietary Dynamic Asset Allocation Model and Managers Exposure Index. The report is for informational uses only and is not to be construed as investment advice.
Lots of Inputs, But Only One Real Focal Point
By: David Moenning, Heritage Capital Research
Published: 6.24.19
So many inputs, so little time… There is a new record for the S&P 500. A new record for the amount of global debt sporting negative yields (now $13 trillion according to Barron's). A new approach for many of the world's central bankers. A new reason to buy gold. A new crypto currency play from our friends at Facebook (FB). A not-so new geopolitical skirmish that is clearly heating up. New expectations for the trade war with China. And of course, a host of new economic data to consider.
The news flow is enough to drive global macro analysts crazy. Again, so many inputs, so many permutations to consider. And so many different ways to play.
However, from my seat, the bottom line here is pretty straightforward…
Mixed Messages – Playing a Little Defense
By: Paul Schatz, Heritage Capital LLC
Published: 6.24.19
Earlier last week I wrote about a very binary outcome for stocks. You can reread it here. I thought a bigger move was coming, but the direction wasn't totally clear. While stocks broke out to the upside across the board, the move was a bit more muted than I anticipated. With so many short-term indicators locked and loaded for higher prices at the time, I will say that the bulls should be a little disappointed. Of course, they could play catch up and render my comments moot.
On the flip side, a few of my stock market models have been in negative positions and continue to flash warning signs. I originally thought that perhaps stocks would breakout to the upside and then reverse lower, turning the break into a fake. That's still where I am looking. But…
The Message From the NAAIM Indicator Wall: Market Models Lean Bullish
By: National Association of Active Investment Managers
Updated: 6.24.19
The NAAIM Indicator Wall provides a weekly update to a robust array of stock market indicators. The "wall" includes readings and explanations of indicators and/or models in the areas of price/trend, momentum, key price levels, overbought/sold readings, sentiment, monetary, economic, inflation, and market cycles.
This week, we're featuring the Fundamental Factors Board, which is designed to give us a feel for the fundamental backdrop for the stock market.
Our take is that with the exception of our valuation composite (a mashup of 3 valuation models), the rest of the fundamental models are in pretty decent shape…
Note: The Indicator Wall is a benefit provided to NAAIM Members and is password protected. To obtain a temporary password, contact NAAIM at 888-261-0787.
Can China Trade Talks Save The Global Economy?
By: Jeffrey Miller Dash of Insight
Published: 6.23.19
The trade talks. It is absolutely crazy to guess the outcome, and I will not try! Those who think they understand Chinese motives and decision processes are too confident. Those who think they can predict the President's next move are even further off base.
Moving on, my sense is that it would not take much to cause another change in course by the Fed. A tight labor market could lead to a bump in inflation, which is already a bit higher than many realize.
All About The Headlines
By: Rob Bernstein, RGB Capital Group
Published: 6.24.19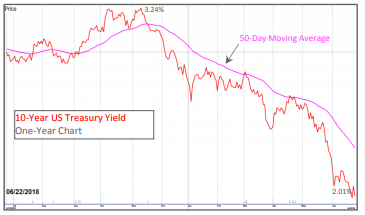 Stocks and bonds are responding positively to the world banks' dovish comments to stimulate growth, spur inflation and
extend the current economic expansion. While this is generally a positive market environment for both stocks and bonds, external factors continue to dominate the news headlines. These include the highly anticipated meeting between President Trump and Chinese President Xi Jinping this week which will set the tone for the future of trade negotiations between the two countries and the escalating nuclear tensions with Iran. I anticipate these types of headlines will continue to influence the short-term trend but the actions of the world banks will have a bigger influence on the longer-term trend…
Update: The NAAIM Dynamic Allocation Model
Designed to be a value-add benefit to membership, NAAIM offers a Dynamic Asset Allocation Model based on the NAAIM Indicator Wall of indicators and models. The overall objective of the model portfolio is to dynamically adapt to changing market environments and to keep equity exposure in line with current conditions. The model targets a normalized allocation of 60% stocks and 40% Bonds.
Here is this week's model allocation:
The model has been run live on the NAAIM website for several years and has demonstrated the ability to reduce exposure to market risk during negative environments such as those seen in 2015-16 and 2018.
More on the Dynamic Allocation Model and Historical Readings
The NAAIM Dynamic Allocation Model is for illustrative and informational purposes only, and does not in any way represent an endorsement by NAAIM or an investment recommendation.
Our Take: Stock Market Walking a Tightrope
By: Craig Thompson, President Asset Solutions
Published: 6.23.19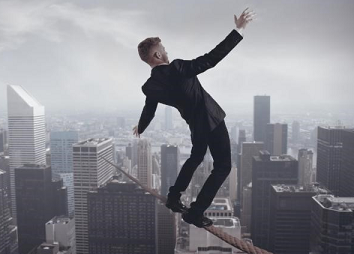 I am bullish on the stock market. However, many of the long-term charts have been showing negative divergences that continue to build. These divergences can last for very long periods of time so they are not really actionable until you get confirmation in market price and market breadth charts. This has not happened yet, but some important short-term charts are starting to show weakness and these factors are flashing a warning sign that I thought was important to share with you.
Below are three videos that highlight what I am seeing…
Fed Steals The Show
By: Sam and Bo Bills Bills Asset Management
Published: 6.21.19
The Fed stole the show this week. As many expected, the Fed did nothing to current rates at their June meeting but did
change their language significantly and all but said rate decreases were coming. In fact, Fed Fund futures now indicate nearly a 100% chance of a rate cut in July. There is little room for error for the Fed. Because of what Chairman Powell said (or in spite of it), the markets have now priced in at least 1 rate cut and, more likely, 2 or 3 rate cuts. Ironically, the Fed could be put in a box should the little bit of weakness the economy has shown shift more positively…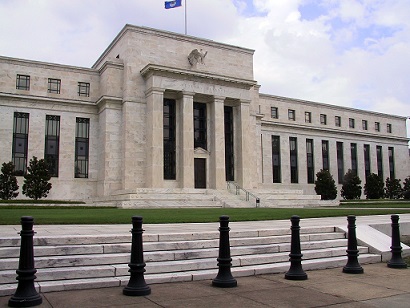 Gentlemen Prefer Bonds
By: Dexter P. Lyons Issachar Fund
Published: 6.25.19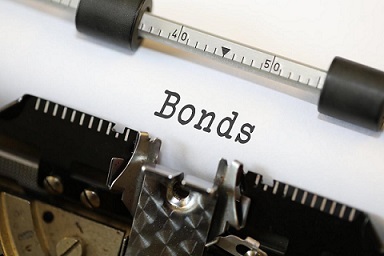 We are near all-time highs in the stock market indexes so this could be an inflection week where we break out or break down. I will keep my ears to the ground and my eyes on the road. But, I continue to see money flowing into the muni bond space as investors seeking yield find a place to rest. Munis have been trending higher at a low double-digit annualized yield since the beginning of November with low drawdowns. I have my eyes on a few stocks that I would like to buy if they set up properly.
The NAAIM Member Exposure Index: Keeping Some Powder Dry
The NAAIM Exposure Index represents the average exposure to US Equity markets as reported by our members in the organization's weekly survey. Note that many NAAIM members are risk managers and tend to reduce exposure to the markets during high risk environments.
Below is last week's exposure reading. We note that managers appear to be waiting for some proof that stocks are going to head higher and are keeping some powder dry in case the dreaded "breakout fake-out" occurs…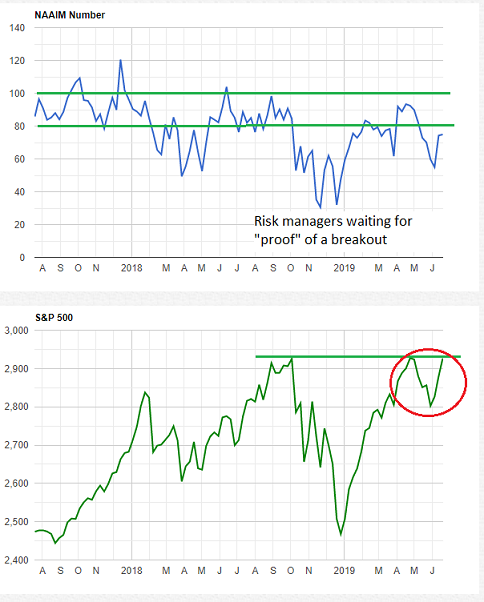 More on the NAAIM Exposure Index
NOT INVESTMENT ADVICE. The analysis and information in this report and on our website is for informational purposes only. No part of the material presented in this report or on our websites is intended as an investment recommendation or investment advice. Neither the information nor any opinion expressed nor any Portfolio constitutes a solicitation to purchase or sell securities or any investment program. The opinions and forecasts expressed are those of the editors and may not actually come to pass. The opinions and viewpoints regarding the future of the markets should not be construed as recommendations of any specific security nor specific investment advice. Investors should always consult an investment professional before making any investment.
Tags: NAAIM, NAAIM Speaks, Stocks market analysis, Stock Market Analysis, Stock market, stock market indicators, David Moenning, Paul Schatz, Jeffrey Miller, Rob Bernstein, Sam Bills, Bo Bills, Dexter Lyons, Craig Thompson