Uncommon Knowledge National Conference
POSTPONED
At every conference, NAAIM strives to provide attendees with the absolute best experience possible. The safety of our members and attendees is of the utmost importance. In light of the continuing spread of the Coronavirus, as well as the current recommendations of the Centers for Disease Control (CDC), the NAAIM Board of Directors has unanimously voted to postpone the 2020 Uncommon Knowledge conference scheduled for this May.
Given that UK is our organization's premier meeting event, this was a difficult decision, but we believe it to be the most prudent course of action at this time.   Updates about rescheduling the conference will be posted as they become available.  If you have questions, please contact NAAIM at info@naaim.org.
NAAIM Board of Directors
---
Uncommon Knowledge® is the nation's preeminent conference for the Active Investment Manager. With a wide variety of speakers and panelists, plus plenty of networking opportunities, it's no wonder that this conference has been around for 30 years. You won't want to miss these 3-4 days packed with information on trading techniques, risk management and investment management strategies, not to mention the latest in technology and marketing tips to run your practice.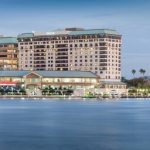 Uncommon Knowledge 2020
May 3 – May 6
Tampa, Florida

The Westin Tampa Waterside
725 South Harbour Island Blvd.
Tampa, FL 33602
(813) 229-5000

SAVE THE DATE!
ONLINE REGISTRATION HERE
Download REGISTRATION FORM HERE
RESERVE YOUR HOTEL ROOM HERE
---
AGENDA HIGHLIGHTS:
Sunday, May 3:
Golf Tournament – TPC Tampa / Busses leave hotel at 11:00 a.m.

Solo Advisor meeting:  4:00 pm to 6:00 pm
NAAIM Shark Tank Finals & Welcome Reception: 6:30 pm to 9:30 pm
Monday, May 4:

Registration and Sponsor Hall Opens (Continental Breakfast) – 8:00 am
New Member Breakfast & Orientation – 8:00 am
General Meeting / Presenters:

Tom Dorsey, author of "Point & Figure Charting: The Essential Application for Forecasting and Tracking Market Prices"
Tom Giachetti, Esq., Stark & Stark Attorneys at Law
Greg Morris, consultant, and author of "Investing with the Trend"

Evening Event: To be announced
Tuesday, May 5:

Sponsor Hall Opens – Continental Breakfast – 8:00 am

General Meeting / Presenters:

Julie Littlechild, Absolute Engagement

Rob Hanna, Quantifiable Edges & Hanna Capital Management, LLC

Evening Event:  To be announced
Wednesday, May 6:
Sponsor Hall Opens – Continental Breakfast:  7:30 am

Founders Award Competition Winning Paper Presentation

Closing Lunch: 12:00 – 1:00 pm
Sign up for NAAIM NEWS to receive agenda and conference updates!
---
NAAIM 2015 Uncommon Knowledge Conference was held in Newport Beach, CA.  OC Talk Radio interviewed several NAAIM members during the conference.  Hear what they had to say about the conference below: