Outlook Conference
OUTLOOK 2019

With more expert panels, networking, and topical round tables than ever before, this year's Outlook conference will provide advisors with resources and peer-to-peer collaboration unique to NAAIM!
---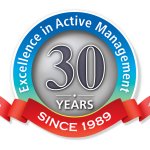 November 10 – 12
Hyatt Regency DFW
2334 North International Parkway
DFW Airport, TX 75261
972-453-1234– mention NAAIM to receive the group room rate
ONLINE HOTEL RESERVATIONS:  Hyatt Regency DFW
REGISTER FOR THE CONFERENCE ONLINE 
AGENDA HIGHLIGHTS
Sunday, November 10 – 6:00 PM – Welcome Reception followed by NAAIM Shark Tank Strategies Competition Finals
Monday, November 11 – 8:00 AM through Tuesday, November 12 – 4:00 PM

PRESENTERS
NEW!  STILL FED UP

– Danielle DiMartino Booth, CEO & Chief Strategist, Quill Intelligence LLC
Is the Patient To Old for a Transplant? – Doug Ramsey, Chief Investment Officer & Portfolio Manager
Using Market Internals and Technical Outlook – Katie Stockton, CMT, Founder and Managing Partner, Fairlead Strategies, LLC
You get an Audit, and You get an Audit! Everyone Gets an Audit! – Ivan Barretto, Managing Director, RIA Compliance Concepts, LLC
The Proven Systems, Automations & Infrastructure to Unleash Your Firms' Ultimate Potential – Draye Redfern, Founder and Ambassador of Buzz, Redfern Media
MEMBER PANELS
Software to Drive Efficiency
Other Revenue Streams for Your Business
When Do You Pull the Plug on a Dead Strategy?
and more ….
---
NEW Program added to Outlook 2019!
Make plans to arrive SUNDAY, November 10, by 6:00 pm CT for the
NAAIM Shark Tank | Active Investing Strategy Competition
NAAIM's Shark Tank Investing Competitions will be strategy category specific. Stock selection strategies will compete directly with other stock selection strategies, and asset allocation, tactical, fixed income, and alternative strategies will all compete against like strategies!  Entry to the finals competition is included with your Outlook Conference Registration!  Don't miss this exciting event!
For more information about applying to complete in the Outlook 2019 Shark Tank Competition visit:  Outlook 2019 NAAIM Shark Tank Competition
---
SPONSORED BY: