Offensive and Defensive Strategies Using Commodity Signals Result in Gold – or $10,000 – for 2015 NAAIM Wagner Award Winners Charlie Bilello and Michael A. Gayed.
 Littleton, CO – April 13, 2015 – The National Association of Active Investment Managers (NAAIM) announced today that Charlie Bilello and Michael A. Gayed, both with Pension Partners, LLC are the 2015 first-place winners of the $10,000 NAAIM Wagner Award for Advances in Active Investment Management for their paper "Lumber:  Worth Its Weight in Gold – Offense and Defense in Active Portfolio Management."
In its seventh year, the NAAIM Wagner Award is designed to expand awareness of active investment management techniques and the results of active strategies.
Of the winning paper, Greg Morris, the Chairman of the Award Committee, writes "Charlie Bilello and Michael Gayed truly provide out-of-the-box thinking with this year's winning paper.  Focusing on non-traditional market signals using two well-known commodities, Bilello and Gayed demonstrate that risk-based active investment management has a big impact on performance." Morris, author of "Investing with the Trend" and "Dancing with the Trend," is Chairman of the Board of Trustees for the Stadion Trust and a consultant.
In their award-winning paper, Charlie Bilello and Michael A. Gayed uncover a market anomaly in the relative movement of Lumber to Gold.  They find that the relationship between these two commodities provides important information on economic growth and inflation expectations, which gradually diffuses with a lag to stock and bond markets.  Lumber's sensitivity to housing, a key source of domestic economic growth in the U.S., makes it a unique commodity as it pertains to macro fundamentals and risk-seeking behavior.  On the opposite end of the spectrum is Gold, which is distinctive in that it historically exhibits safe-haven properties during periods of heightened volatility and stock market stress.
In their paper, Bilello and Gayed use Lumber and Gold as a signal to help answer the most critical question for active asset managers: when to take more risk ("play offense") and when to take less risk ("play defense") in an investment portfolio – before it's too late. They show that strategies using the signaling power of Lumber and Gold result in stronger absolute and risk-adjusted returns than a passive buy-and-hold index. This outperformance stems from being more aggressive in a portfolio during periods when Lumber is leading Gold and being more defensive during periods when Gold is leading Lumber. Importantly, Bilello and Gayed argue that being defensive and protecting capital during periods of higher volatility in equities was the more critical factor in generating outperformance.
While seemingly at opposite ends of the economic spectrum, the paper illustrates that Lumber and Gold is a relationship that has been powerful over multiple economic and market cycles. For active managers, Lumber is indeed worth its weight in Gold.
A panel of investment professionals selected by the NAAIM Wagner Award committee reviewed entries and awarded the prizes. The criteria used in judging the papers are: practical significance to practitioners of active investing; quality of exposition; analytical rigor; and novelty of results. In addition to Morris, the panel included Jerry Wagner of Flexible Plan Investments, Ltd.; John Ehlers of Mesa Software; and Bill Barack of Lindisfarne Investments LLC.  Additionally, Jeff Pietsch of Concert Capital Management and Steve LeCompte, CXO Advisory Group, LLC were added to the judging team this year.  To find out more about the judges' panel, follow this link: https://www.naaim.org/resources/wagner-award-papers/wagner-award-judging-team/.  The 2015 NAAIM Wagner Award received 15 entries this year, mostly from the United States and Canada.
Receiving second place in the competition was Nathan Faber, Quantitative Research Associate with Newfound Research, Inc,  located in Boston, Massachusetts for his paper "The Search for Crisis Alpha: Weathering the Storm using Relative Momentum." The third place winner, Andrew Gogerty, Vice President of Investment Strategies, is also from Newfound Research and was awarded the third place prize for his paper "Momentum AND Diversification – A powerful risk-adjusted combination."  Second and third place winners will receive $3,000 and $1,000, respectively.
The NAAIM Wagner Award research papers are available to the public.  Up to three papers can be requested using a search feature (coming soon) on the NAAIM website.  Users will be able to search for papers by competition year, author's name, paper title, and in Phase 2, by keyword.  Phase 1 of the search feature will be available on the NAAIM website by May 1, 2015.  To request a copy of the winning paper before May 1, please contact NAAIM using this contact form https://www.naaim.org/about/contact-us/.
First Place winner Charlie Bilello and Michael A. Gayed will be presenting their winning paper at NAAIM's 2015 national conference, Uncommon Knowledge, May 3-6 in Newport Beach, California.  For more information or to register for the annual conference, visit the NAAIM website https://www.naaim.org/events/uncommon-knowledge-national-conference/
To Read An Abstract of the Paper: Lumber – Worth Its Weight in Gold – 2015 Wagner Award – Abstract – Bilello Gayed
2016 NAAIM Wagner Award Call for Papers now available!  Click here to download
 About the Winners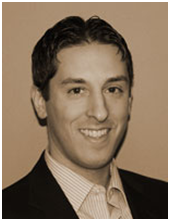 Charlie Bilello, CMT is the Director of Research at Pension Partners, LLC, an investment advisor managing mutual funds and separate accounts. He is the co-author of two award-winning research papers in 2014. Prior to joining Pension Partners, he was the Managing Member of Momentum Global Advisors and previously held positions as an Equity and Hedge Fund Analyst at billion dollar alternative investment firms. Mr. Bilello holds a J.D. and M.B.A. in Finance and Accounting from Fordham University and a B.A. in Economics from Binghamton University. He is a Chartered Market Technician (CMT) and holds the Certified Public Accountant (CPA) certificate. Mr. Bilello is a frequent contributor to Yahoo Finance and has been interviewed on CNBC, Bloomberg, and Fox Business.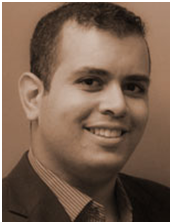 Michael A. Gayed, CFA is the Co-Portfolio Manager and Chief Investment Strategist at Pension Partners, LLC, an investment advisor managing mutual funds and separate accounts. He is the co-author of two award-winning research papers in 2014. Mr. Gayed structures portfolios to best take advantage of various strategies designed to maximize the amount of time and capital spent in potentially outperforming investments. Prior to this role, he served as a Portfolio Manager for a large international investment group and a Portfolio Strategist at AmeriCap Advisers, LLC. Michael is an active contributor to MarketWatch and has been interviewed on CNBC, Bloomberg, Fox Business, as well as the Wall Street Journal live for his unique approach to interpreting market movements. His analysis has also been featured by Marc Faber of the Gloom, Boom and Doom Report. Michael earned his B.S. from New York University and is a CFA Charterholder.
Gayed also won Third Place in the 2014 NAAIM Wagner Award competition.
  About the NAAIM Wagner Award
In honor of the vision and work of Jerry Wagner, NAAIM founding member and president and CEO of Flexible Plan Investments, Ltd., the NAAIM Wagner Award for Advances in Active Investment Management annually awards $10,000 to a first-place paper providing evidence of the validity of an active investing approach using a trading system that outperforms the market by some well-accepted metric such as risk-adjusted return, annual return or drawdowns. Second-place and third-place winners are awarded $3,000 and $1,000, respectively. Previous winning papers are available for the public to view/download.  Contact NAAIM for more information.
The top prize in 2014 went to Dave Walton, co-founder of StatisTrade for his paper "Know Your System! – Turning Data Mining from Bias to Benefit through System Parameter Permutation."
About NAAIM
The National Association of Active Investment Managers (NAAIM) is a non-profit trade group of nearly 200 registered investment advisor firms that collectively manage over $35 billion in assets. NAAIM member firms provide active money management services to their clients to produce favorable risk-adjusted returns as an alternative to more passive, buy-and-hold investment strategies. NAAIM publishes the weekly NAAIM Exposure Index, and sponsors the annual Uncommon Knowledge conference along with smaller conferences and regional workshops on managing portfolios, trading techniques for various instruments and markets, regulation and compliance, and other topics of interest to its membership. For more information, visit www.naaim.org.
For more information, contact:
Greg Morris
2015 NAAIM Wagner Award Chairman
888-261-0787