Littleton, CO – May 22, 2015 – During the 2015 Uncommon Knowledge conference in Newport Beach, CA last week, the National Association of Active Investment Managers (NAAIM) announced that John M. McClure, founder and CEO of ProfitScore Capital Management in Eagle, Idaho is the first-place winner of the 2015 NAAIM Shark Tank Competition for his investment strategy: ProfitScore Long/Short US Treasuries (LSGB).
In its second year, the NAAIM Shark Tank competition is an opportunity for the developers of active investing approaches to pitch their strategies to fellow advisers and active investment managers in pursuit of sub-adviser agreements. The success of the 2014 Shark Tank presentations led to auditions at the 2014 NAAIM Outlook conference and six finalists who presented Wednesday afternoon during the final session of the 2015 Uncommon Knowledge annual conference.  Find out more about NAAIM Shark Tank
"As a long-time member and past-president of NAAIM, John McClure is a great example of the thought leaders that are involved with the organization and the competition", remarked Ted Lundgren, Managing Principal of Hg Capital Advisors and NAAIM 2015 President.  "The NAAIM Shark Tank was envisioned as a platform for our members to get exposure and distribution for their money management strategies."
Entered in the "Established" category, McClure presented information on his ProfitScore Long/Short US Treasuries (LSGB) program.  LSGB represents a quantitatively based, absolute return, multi-strategy investment model. LSGB utilizes multiple uncorrelated tactical strategies to capture price trends and positions assets to benefit from a rising or declining yield curve. Investment portfolios tracking this investment model will benefit from transparency, high liquidity, low degree of volatility and positive response to rising or falling interest rates.
Receiving second place in the competition was Kenneth Graves, Chief Investment Officer of Capital Research Advisors in Dalton, Georgia.  Also in the "Established" category, CRA's Short-Term Equity Index Model is a long/cash/short leveraged trading strategy. This model only buys representations of S&P500, DJIA, Russell 2000, NASDAQ 100 or Mid-Cap 400. The model is 100% invested in whatever it invests in, no partial trades are entered.
Rich Paul of Potomac Advisers was named the third place winner by presenting his Evolution Market Timing System (EVO) with 12 years of outstanding performance from a system he clearly identifies as market timing.
The competition judges were comprised of a panel of investment professionals selected by the NAAIM Shark Tank committee.  The panel of judges included John Kosar, Jeff Pietsch, Jerry Wagner, Mike Posey, and Will McGough.
Applications and information regarding the 2016 NAAIM Shark Tank will be announced this summer.  Preliminaries will be held during the 2015 NAAIM Outlook conference, usually held in the first week of November.  Selected finalists will  be invited to present at the 2016 NAAIM Uncommon Knowledge conference, to be held in Fort Lauderdale, FL from May 1-4, 2016.
About the Winners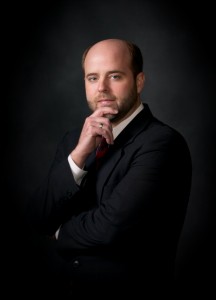 John McClure is the founder of ProfitScore Capital Management, Inc. As CEO, Mr. McClure's responsibilities entail leading the firm's overall direction and focusing the firm's research and development efforts. Mr. McClure has served as the General Partner to a successful Multi-Manager long/short hedge fund, Independent Trustee for Northern Lights ETF Trust, President and Chairman of the National Association of Active Investment Managers. Mr. McClure holds a Bachelor's Degree from Tennessee Technological University and a Masters in Business Administration from the University of Tennessee Chattanooga.