NAAIM Shark Tank

NAAIM Shark Tank was created to help NAAIM Members gain exposure to new ideas in asset management and identify potential new business relationships
---
2017 NAAIM Shark Tank Information Now Available
New rules are "afloat" for the 2017 NAAIM Shark Tank Competition. NAAIM Shark Tank preliminaries have been broadened to accept both members and non-members, and live presentations at Outlook have been replaced with the submission of recorded presentations, along with a written application.
Managers wishing to participate are requested to submit recorded video or webinar presentations along with a written application to the committee for consideration to present in the finals at Uncommon Knowledge 2017 in San Diego, April 30- May 3.
A variety of formats will be accepted.  Competition Rules and a link to the written application follow.
To be notified of updates and any changes to the competition and to be added to the mailing list, please complete and send the Intent to Submit on page 3 to info@naaim.org before you send in your application and recording.
2017 Shark Tank Competition Rules and Intent to Submit
Recording options for NAAIM Members: 
Paid NAAIM members are welcome to use NAAIM's GoToWebinar account to record their presentation. Please contact Susan Truesdale to make an appointment. (One recording per strategy – no do overs).
---
And t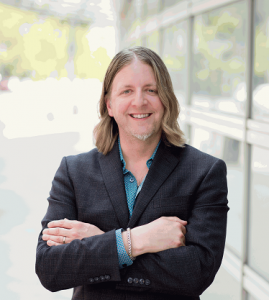 he 2016 NAAIM Shark Tank winner is…. DAVID BUSH, of Alphatative LLC with his strategy Stratversify®
 Congratulations David!! Look for more information coming soon on David and how he developed his winning strategy.
2016 Press Release – Shark Tank Winner David Bush of Alphatative
Keep an eye out for information on the next NAAIM Shark Tank Competition.  2017 prelims to be held during the NAAIM fall conference.  More details coming soon.
---
2015: John McClure, ProfitScore Capital Management
2014: Len Fox, Scarecrow Trading
---
About NAAIM Shark Tank
2017 Finals Competition will be held during NAAIM's 2017 Uncommon Knowledge Conference. Finalists must be a current NAAIM member (through 2017) and attend the conference to be eligible to participate.
NAAIM Shark Tank was created in 2013 to help NAAIM Members gain exposure to new ideas in asset management and identify potential new business relationships.  The first finals competition was held at the Uncommon Knowledge conference in 2014.
OBJECTIVES:
– To formalize the networking potential for NAAIM members
– To provide a structured venue for NAAIM Members to present strategies/models/signals to other members, managers and asset gatherers
– To provide NAAIM members exposure to new ideas in asset management
– To provide managers/asset gatherers opportunity to identify potential new relationships
The views expressed by the NAAIM Shark Tank judges panel are theirs alone and do not necessarily reflect the views of The National Association of Active Investment Managers (NAAIM), or any of its members. NAAIM is not responsible for the accuracy of any of the information supplied by the panel.