NAAIM Founders Award Judging Team
William Barack, Ph.D., Barack Capital Management
Dr. Bill Barack holds BS, MS and Ph.D. degrees in aerospace engineering and enjoyed 30+ year career in designing manufacturing processes and equipment. He served as the Engineering Manager for Calphalon Corporation, consulted with various Fortune 500 companies for Morrison Knudsen, and spent 20 years with General Electric designing products from jet engines to light bulbs. This experience instilled in Barack an appreciation for rigorous system design and implementation which he carried over into the formation of Barack Capital Management in 2000. Removing as many uncertainties as possible and managing those that still exist is integral to his management processes.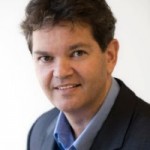 Patrick Beaudan, Ph.D., Emotomy, Belvedere Advisors, LLC

Dr. Patrick Beaudan brings to his role as CEO of Emotomy a background in computation physics and finance. While earning his Ph.D. from Stanford University, Beaudan spent several years developing and applying numerical mathematics to the analysis of subsonic turbulent flow physics, working with the joint supercomputing resources at Stanford University and the NASA Ames research center.
After graduating from Stanford University, Beaudan joined McKinsey & Company and worked almost exclusively for financial institution clients in Canada and the United States. He joined Lehman Brothers in New York in 1997 and soon after became the Head of European Strategy based in London, working on M&A as well as building the firm's investment banking and equity research franchises. In early 2000, Beaudan returned to New York to become the CEO of Equity Capital Network, a digital platform designed to syndicate venture capital transactions funded and used by several family offices in the U.S. and Europe.  In 2002, Beaudan created the Belvedere group of companies that he manages to this day and which Emotomy is part of.  Since 2014, Beaudan has been the chief architect and programmer of the Emotomy platform which has been adopted as a portfolio construction and marketing tool by a growing number of independent investment advisers.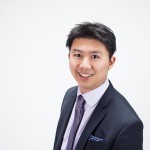 Henry Bee, CASSIA
Henry is the CEO at Cassia, a firm that brings a modernized investment management platform to advisors and investors. With over 10 years of investment experience, including as the lead developer at CSS Analytics, Henry built futures trading strategies for institutional clients including a $3 billion Commodity Trading Advisor and VT International, an Australian hedge fund. He is the co-author of the paper "Minimum Correlation Algorithm." At Broadridge, Henry worked with over 30 software engineers on portfolio and banking software that is currently used by institutional wealth managers such as Fidelity, Scotiabank, Raymond James and Canaccord. He has an engineering and finance major with extensive knowledge in R, and holds the FINRA Series 65 license.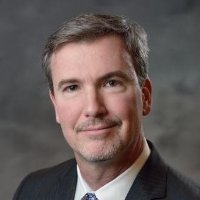 Jeff Pietsch, CONCERT Capital Management
Jeff Pietsch, JD CFA, President of CONCERT Capital Management, has experience with managed accounts, hedge funds, private equity, real estate development, financial and strategy consulting. Mr. Pietsch has been a Chartered Financial Analyst charter-holder since 2002. He holds an MBA from the Kellogg School of Management, a JD from Northwestern, and a B.Sc. from Cornell University.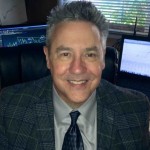 John Kosar, Asbury Research
John Kosar has more than 30 years of experience and insight in analyzing and forecasting global financial markets. John spent the first half of his career on the trading floor of the Chicago futures exchanges, where he had the opportunity to learn how the US financial markets work from the inside out. This experience, early in his career, became the foundation for his unique analysis, insight, and perspective.
John is frequently quoted in the financial press in both the US and abroad including The Wall Street Journal, Barron's, Yahoo! Finance, and Reuters, can regularly be seen on U.S. financial television including CNBC, Fox Business, and Bloomberg, and speaks regularly across the US at various events including Market Technicians Association conferences and Chartered Financial Analyst (CFA) luncheons.  John has been consistently recognized as a top U.S. financial market analyst throughout his career, and was awarded the Chartered Market Technician (CMT) designation in 1999.
John served as Vice President of the Market Technicians Association (MTA) from 2004 to 2006, and was a member of its Board of Directors from 2002-2006. During his career he has been an analyst and trader for Shearson American Express, NatWest Markets, Greenwich Capital Markets, and Deutsche Bank. Prior to founding Asbury Research in 2005, John was Senior Research Analyst for Bianco Research in Chicago.
Spencer Seggebruch, RT Jones Capital Equities Management, Inc.
Spencer Seggebruch has been working at RT Jones Capital Equities Management, Inc. since 2013 following his graduation from Southern Illinois University Edwardsville with a degree in Mathematics, specializing in Actuarial Science. While the majority of his coursework focused on analysis, he also earned a minor in Business Administration.  As an Investment Officer at R.T. Jones, Seggebruch contributes to the firm in several ways but mainly does research, and designs and optimizes trading algorithms.  He also creates and manages new portfolios strategies. Spencer is the 2016 first place winner of the NAAIM Wagner Award whitepaper competition.