Outlook Conference
 OUTLOOK 2017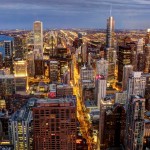 NAAIM is Heading to Chicagoland!
November 6 & 7
Marriott Chicago O'Hare
---
Mark your calendars and join NAAIM at Outlook 2017! 
With more expert panels, networking, and topical round tables than ever before, this year's Outlook conference will provide advisors with resources and peer-to-peer collaboration unique to NAAIM!
Marriott Chicago O'Hare
8535 Higgins Rd.
Chicago, IL 60631-2806
(773) 693-4444
Agenda Details to be announced

---
SPONSORED BY: