The 2016 Uncommon Knowledge conference will be held May 1-4, 2016 at the Westin Fort Lauderdale Beach Resort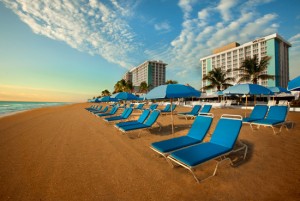 AGENDA HIGHLIGHTS
Sunday, May 1 – Fishing Excursion  –  6 am – Noon (or until the fish stop biting)
Sunday May 1  – Golf Tournament  –  10:30 am – 7:00 pm
Sunday, May 1- Solo Advisors Meeting – 4:00 – 6:30 pm
Sunday, May 1 – Welcome Reception – 7:00 pm
Monday, May 2- Registration for Conference – 7:30 am
Monday, May 2 – Evening Dinner Cruise – 6:00 pm
Monday, May 2 – Wednesday, May 4 – Sponsor Hall is Open
Wednesday, May 4 – Shark Tank Competition Finals – 1:30 – 5:00 pm
AGENDA and SPEAKERS INCLUDE:
KEYNOTE Speaker – Short and Intermediate Profit Opportunities in the Current Market Environment – Helene Meisler, Financial Markets Analyst
Robo Advisers -The Only thing we have to fear is? Hal Ratner, Morningstar
Last Man Standing: Trading Systems that Work in Today's Market – Mebane Faber, Cambria Investment Management
KEYNOTE Speaker: A Culture of Content Marketing: How to take Your
Organization to the Next Level of Content – Marcus Sheridan, The Sales Lion
Benchmarking for Sustainable Success – Joe Lukacs, International Performance Group, Inc.
Succession Planning for Your Advisory Firm & Intellectual Property – David Goad, Succession Planning Consultants, Inc.
The Secret to Marketing to Millennials: How to Build Trust and Authority – Kali Hawlk Writer and consultant at KaliHawlk.com and Director of Marketing for XY Planning Network
Index Annuities: Why they are Too Good to Be True – John Conrath, Portfolio Medics
How to Build a Trading System:  Paul Montgomery, Scotia Partners, Ltd.
DOL Ruling – Are you Scared or Prepared? – Tom Giachetti, Stark & Stark Attorneys at Law (Interview)
Registration and Hotel:
Click Here – Register for the conference on-line
Download the 2016 Uncommon Knowledge Registration Form
Click Here – Hotel Reservations On-line or call 888-627-7108 and mention NAAIM to receive the group discount.

Members receive conference registration discount pricing.  If you are not a member and would like to learn more contact NAAIM at info@naaim.org or 888-261-0787.